Hot
New
In stock
Pre-order
Out stock
Vi har med ljus och lykta letat efter det optimala materialet för en hoodie anpassad för ridsporten – vi har...
Read More
€99,95
Get first, pay later with
Hurry! Only 6 Left in Stock!
PRODUCT INFORMATION
Returns & Exchanges
PRODUCT INFORMATION
Vi har med ljus och lykta letat efter det optimala materialet för en hoodie anpassad för ridsporten – vi har nu ÄNTLIGEN hittat rätt. Vi är fantastiskt stolta och glada att vi nu kan visa er Brooklyn Hoodie!
Brooklyns material och snitt ger dig som ryttare full smidighet uppe i sadeln samtidigt som den är värmande och vindavvisande. Det är nästan svårt att beskriva dess funktion i text, den måste provas på och vi lovar att du inte kommer att bli besviken.
Brooklyn är ett perfekt basplagg i din ryttargarderob och går att matcha tillsammans med näst intill allt tack vare Brooklyns stilrena detaljer.
Mjukt och skönt funktionsmaterial
Transporterar bort svett
Andas
Snabbtorkande
Modellen på bilden är 158 cm och bär storlek 2XS.
Tvättas i 40 grader celsius.
Returns & Exchanges
Retur och Byte
Behöver du göra ett byte av storlek eller en retur klickar du på länken nedan för att registrera din retur eller ditt byte. Observera att du endast kan byta storlek, inte byta till ny produkt eller färg. När du har fyllt i alla uppgifter kommer du få möjlighet att skriva ut returfraktsedel. Vi erbjuder gratis byten en gång per nylagd order och vid retur debiteras du 49 kr. När du skrivit ut din returfraktsedel tejpar du ihop paketet och lämnar in hos närmaste postombud. Har du några frågor är du välkommen att maila till support@zaczess.com. 
Vi erbjuder även returhantering från nedanstående länder. Klicka på det land du vill returnera från för att komma till rätt returportal. Returkostnaden är 10 €.
Finns inte ditt land med så kan paketet returneras till nedan adress. Kund står då för eventuell returkostnad:
ZacZess AB
Ärnavägen 85
75594 Uppsala
Recensioner
Skriv en recension
Ställ en fråga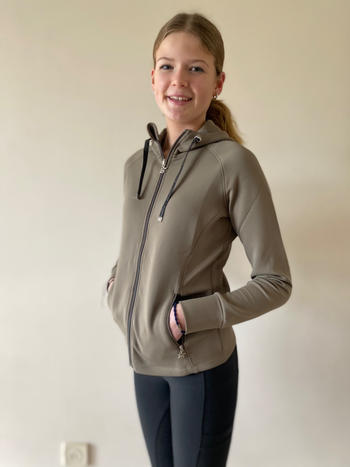 03-02-2023
Love this hoodie!
They are amazing! Fits perfect! Beautiful colors and fabrics! And ride super!
jasmijn n.

Netherlands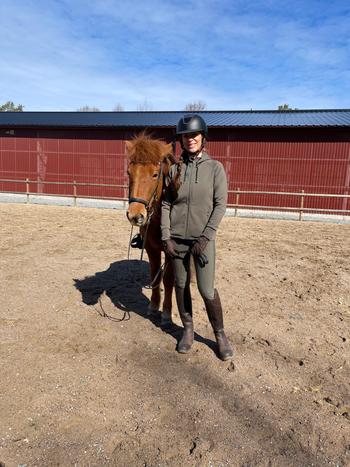 08-07-2022
Super sköna!
Super sköna och snygga ridkläder, jag gillar verkligen den stilrena klassiska designen och att dom är så otroligt sköna att jag även använder dom utanför stallet
Christina L.

Sweden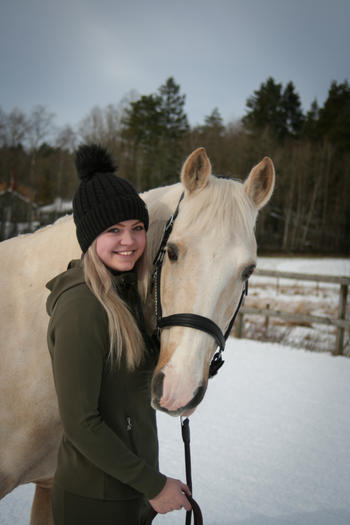 08-06-2022
Jag rekommenderar den här produkten
Så snygga!
Har Brooklyn Hoodie i flera färger och älskar dem! Sitter bra och figurnära och finns i många fina färger. Väldigt nöjd! På bild är det färgen Olive, storlek S.
Malin A.

Sweden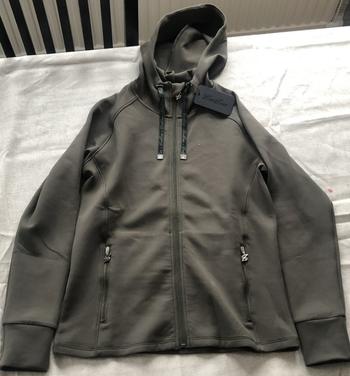 07-03-2022
Den var jätte fin, superskönt
Den var jätte fin, superskönt och bra i storleken, färgen är super fin och inte någon ful grön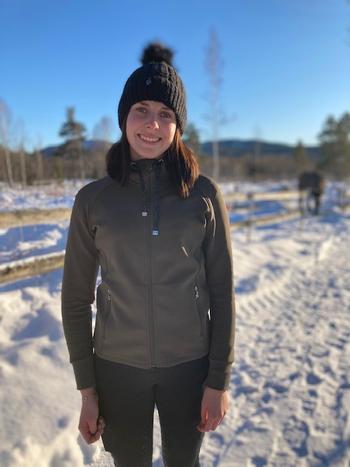 25-02-2022
Wow
Riktigt skön och snygg. Älskar färgen. Fantastisk service och snabba leveranser. Rekommenderar varmt alla att handla hos zaczess.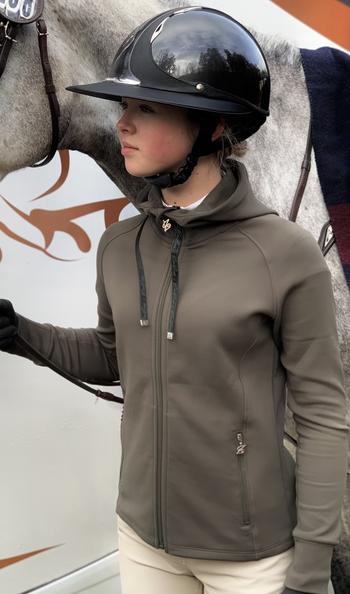 24-02-2022
Recension
Jag älskar min Brooklyn Olive hoodie. Den är så skön och färgen är fantastisk. Perfekt i storleken också.:grinning_face_with_star_eyes:
Ebba D.

SE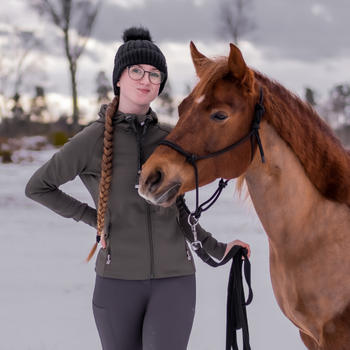 21-02-2022
Underbar!
Fantastiskt fin färg och passform! Älskar materialet, som inte drar till sig djurpäls vilket är suveränt i stallet!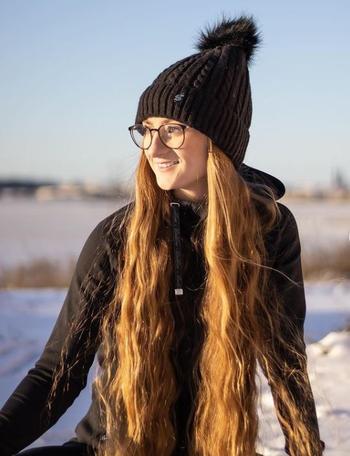 17-12-2021
Snygg och bekväm hoodie
Älskar min! Lika härlig hemma som i stallet. Tajt och figursydd form, så snygg!
25-01-2023
Brooklyn hoodie
Ääälskar! Så skön. Färgen tycker jag varierar väldigt beroende på ljus. Upplever den nästan lila emellanåt men den får 5/5 ändå! varmt tips! Jag har xs I vanliga kläder och xs på denna. 160 lång
J.

Sweden
12-01-2023
Skön hoodie
Snygg och bekväm Hoosiers!
Liselotte N.

Sweden
05-01-2023
Brooklyn Ocean Hoodie
My grandchild loved it
Ingegerd G.

Sweden
05-01-2023
Skön hoodie
Dottern och jag är mycket nöjdda med våra tröjor. Mjuk och skön. Bra med dragkedja på fickorna
Marie H.

Sweden
06-12-2022
supersnygg
oprovad, ska bli julklapp
Sara D.

Sweden
01-12-2022
Brooklyn Olive Hoodie
Bästa passformen och samma fantastiska material som ridbyxorna. Håller på att byta ut alla mina ridkläder till era kläder. Simply the best
Ingela J.

Sweden
23-09-2022
Superskön
Och snygg också!
Annica P.

Sweden
17-09-2022
Superskön!
Och bra passform!
Zandra S.

Sweden
08-08-2022
Otrolig tröja!!
Jag är helt kär i den här tröjan, har knappt använt någon annan sen jag köpte den. Utan tvekan den skönaste tröjan jag äger och den är dessutom superfin! Har fått komplimanger av flera personer när jag haft den på mig, av både hästmänniskor och "vanliga". I och med den diskreta och stilrena designen passar den till alla tillfällen. Kommer definitivt köpa fler färger! Enda minuset är att min tröja blivit något noppig efter ca 1 månads flitig användning, men det kommer inte hindra mig från att köpa fler.
Erica

Sweden
02-07-2022
Luvtröja
Jätteskön och lite stretchig tröja. Upplevs dock som något tight i armarna.
Helene D.

Sweden
17-03-2022
Snygg färg!
Härligt mjukt följsamt material och mjukt mot huden! Snygg och den gröna färgen är fin!