Ohio Cream riding leggings
Hot
New
In stock
Pre-order
Out stock
New!
Ohio Cream riding leggings
Our best-selling breeches are made out of an innovative four-way stretch with a light compression that gives you the best...
Read More
$80.00
Get first, pay later with
Hurry! Only 13 Left in Stock!
PRODUCT INFORMATION
Returns & Exchanges
PRODUCT INFORMATION
Our best-selling breeches are made out of an innovative four-way stretch with a light compression that gives you the best support for your body. Thanks to the wide bend, these breeches will stay up throughout the day. The breeches fit you like a second layer of skin and they are the perfect choice to wear for the long hours in the stable, all year round.
They are also equipped with pockets on both sides where you can keep your mobile phone, treats or other necessities. These breeches will be a big favorite in your closet!
Product details:
Made in an innovative four-way stretch that breathes.
High waist and pockets on both sides, the pockets will
also fit bigger mobile phones.
Choose between full grip or knee grip.
Wash in 30 degrees
Returns & Exchanges
RETURN
Fill in the return form as you received with the order. You as a customer hold the responsibility for the return process. Choose an appropriate shipping option and send the return to the following address


ZacZess AB
Ärnavägen 85
75594 Uppsala
Sweden


Want to change your size?
Make a return according to the details above and place a new order on the website. If you have any questions, you are welcome to email support@zaczess.com
Recensioner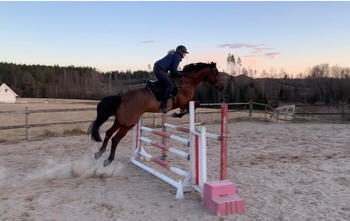 10-04-2022
Jag rekommenderar den här produkten
Ridbyxor
Dom bästa ridbyxorna vi köpt. Snygga, väldigt bra passform, bekväma. Äntligen ett par ridbyxor som funkar även om man är lång. Helt perfekta!
Malin V.

Sweden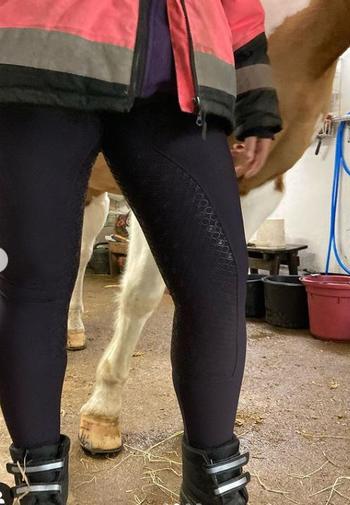 31-01-2022
Suveräna
Ohio plum ridleggings är helt underbara, passformen och materialet är suveränt och för att inte nämna den snygga färgen.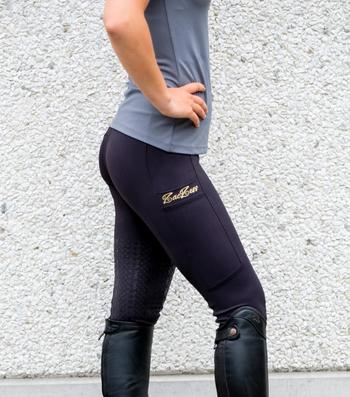 29-12-2021
Världens bästa byxor
Dom skönaste byxorna jag har, ÄLSKAR zaczess! Bet bästa är den höga midjan som håller in magen :)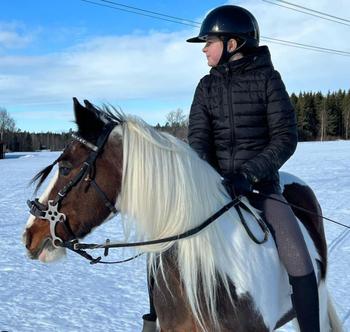 14-09-2021
Jätte sköna ridbyxor med fin
Jätte sköna ridbyxor med fin mörkgrå färg. Lagom skoning. Mina favvo ridbyxor. Rekommenderar verkligen att köpa.
20-06-2022
Nöjd
Wow säger jag bara det ta var ännu bättre än den gamla modellen jag köpte av ridleggins. Så köra jätte bra grip. Super snygg färg med den tröja jag köpte till lätt en 10/10
20-06-2022
Tankar och tycke om Ohio Granite Ridleggings
Era ridbyxor är väldigt mjuka och skön. Känns som en andra hud. För mig som arbetar som instruktör, är det viktigt att de är mjuka och komfortabla. Håller passformen bra och ser fräscha ut , fast de har tvättats ofta. Ett plus är att de torkar snabbt.
Eva H.

Sweden
19-06-2022
Michelle B.

Sweden
19-06-2022
Sambon älskade dom
Sambon älskade dom, kändes som vanliga tights men med perfekt fäste så satt jättebra i sadeln
Jonas L.

Sweden
16-06-2022
Fantastiska ridleggings
Dessa ridleggings har fantastisk kvalitet. Färgen är superfin! Sköna och praktiska och fullkomligt snyggast på marknaden!
Charly

Sweden
25-05-2022
Supernöjd
Jättesköna, följsamma och snygga ridbyxor. Stort plus för den snabba leveransen, beställde måndag kväll och onsdag hade jag dem i brevlådan
Thessan

Sweden
20-05-2022
Ohio ridleggings
De sitter kanon, bästa byxorna som jag köpt till att rida i. Mjuka och sköna, de kasar inte utan sitter precis som de ska. Kommer att köpa fler av dem, både Bombay och Ohio.
Marie W.

Sweden
17-05-2022
Sitter som en smäck!
Provade dessa efter att ha läst många positiva recensioner - och jag måste säga att jag verkligen är nöjd med dem! Jag valde mellan S och M men köpte till **** den större storleken eftersom jag tycker att den var mer bekväm i midjan. Jag är en "lång och smal" typ på 170 cm och 62 kg med ganska markerad midja. Byxorna är verkligen supersköna (även om de kunde fått vara ännu strechigare i midjan för min del.) Håller formen dag efter dag och sitter så himla skönt på :) Några av de bästa byxorna jag haft.
Jenny

Sweden
17-05-2022
Jättenöjd med köpet!!
Jag är jättenöjd med ridbyxorna. Väldigt fin färg, sköna och praktiska! Greppet är jättebra och fyller funktionen väl!
Elli J.

Sweden
13-05-2022
10 av 10 Ohio Cream Ridleggings
Super sköna, stretchiga och jätte bra mobil fickor. Har lite större mobil och den passar super bra! Är så värda att köpa, ångrar inte mitt köp en minut. Är 165 cm lång och har inte så stor midja men st XS passar perfekt. Bra längd och pass form. Super bra grepp tog helskodda och man får ett jätte bra grepp i sadeln :)
Alva

Sweden
10-05-2022
Ohio cream ridleggnings
Det var en snygg färg Passformen är perfekt och dom är lätta och lediga att ha på sig hela dagarna i stallet
Malou A.

Sweden
10-05-2022
Cream Leggings
Aldrig gillat ridleggings, men dessa är absolut mina favoriter och färgen
Louise C.Edvardsson

Sweden
10-05-2022
Rider enbart i dessa nu
Älskar dessa ridleggings, vill inte använda mina gamla ridbyxor längre. Tror jag är uppe i sju par nu. Dom har hög midja som inte rullar ner och dom är super sköna att ha på sig. Bra fickor på sidorna. Står du och velar mellan två storlekar ta den mindre. Dock gäller det inte deras vinterleggings och deras ridbyxa den skulle jag ta i den större storleken.
Emma K.

Sweden
06-05-2022
Sitter som en smäck
Sitter så bra, de kasar inte ner. En dröm att ha på sig
Marie W.

Sweden
06-05-2022
Ohio black ridleggings
I love my leggings
gunilla s.

Sweden